For the life of me I couldn't think of a name for this so I resorted to calling it exactly what it was!
And it's delicious!
One jar of Artichoke hearts
One can of whole olives, drained
Cherry tomatoes, washed and patted dry
Soft mozzarella, cut in cubes (I used 8 ounces)
Greek Vinaegrette or dressing of your choice

Drain artichoke hearts and olives and put into bowl. Cube the mozzarella cheese and add to bowl. Add tomatoes. Shake and add desired amount of vinagrette.

Toss until all ingredients are coated. Cover and refrigerate.

I'd be a bit mindful of the carbs in the artichoke hearts and olives, but this definitely can be worked in to a low carb diet.
44 grams total carbohydrates. Divide by numbers of servings for carb content.

If you'd like to get updates from my facebook page please click HERE to follow and get notifications. I'd love to hear from you here on the blog as well so please leave a comment!
Have a Lovely Day!!!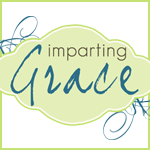 Chic on a Shoestring Decorating
The Country Cook